Remote Quebec Bear Hunting
Xtreme Dream Outfitters offers bear hunts deep in the backcountry of Quebec with Moose Territory Lodge on Marion Lake. These hunts are baited semi guided hunts on 64 square miles on private backcountry ground. Hunt includes lodging, proper tags, and licenses and active bait sites. Food, bedding and towels not included.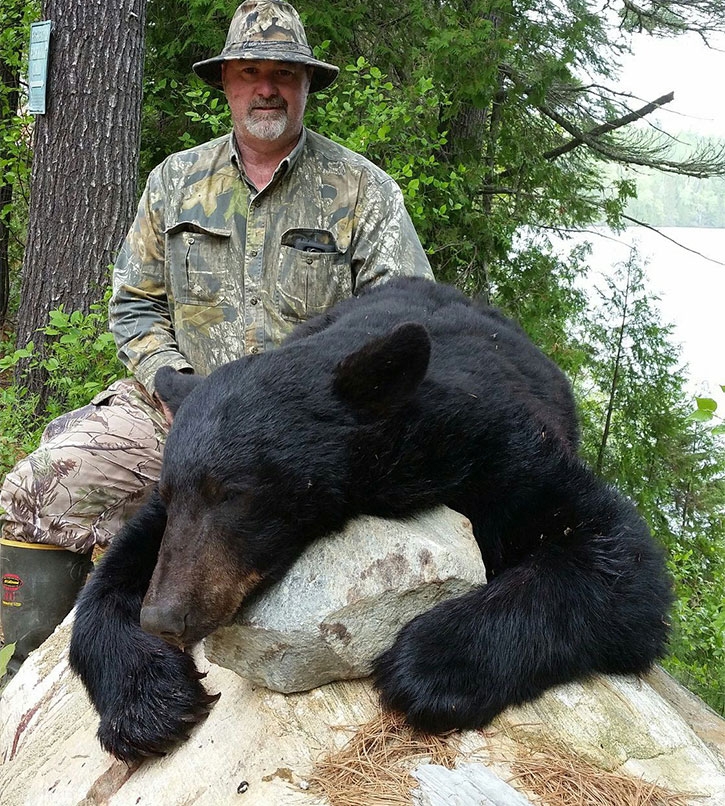 About The Bear Hunt
There is a main camp and also multiple outpost camps. You will be shown your bait the first time and then after that we let you go out on your own, generally you will only hun the afternoon hunt and have a very high success rate on great bears. We now also offer 2 lake camps where you will access your bait sites by boat, stay in a remote camp right on the lake. A fishing package is also offer so you can enjoy some awesome fishing while you are not out hunting. Bringing your own ATV/UTV is recommended if you have one or we do not offer them for rent at the lodge. Hunting and fishing gear not included.