Xtreme Dream Outfitters - Testimonials
Here's what a few of our customers have had to say about us.
Have a testimonial of your own to share?
Send a Testimonial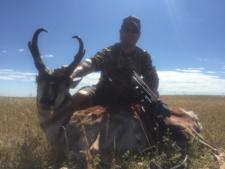 Chuck Knuth
Summer 2015 - Milan, MI
Brad exemplifies what an outfitter should be. He is a true professional who wants every one of his hunters to be successful. His camps are clean and comfortable and most of all his hunts are a lot of FUN! Thanks Brad for the good hunts. See you next time.
Tim Noll
Fall 2016 - Cross Plains, WI
We hunted antelope with Brad and the guys from Xtreme Dream. The hunt was tops with lots of good goats, great accommodations and the best guides anywhere. We reflect on this experience often. Truly a lifetime memory.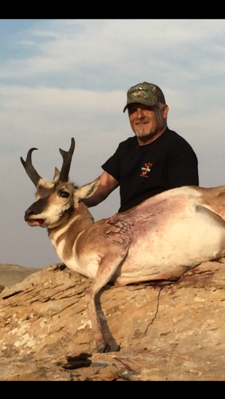 Stuart Ruehling. (Indiancreek shooting systems)
Fall 2016 Antelope - Frohna Mo
Xtreme Dream is exactly the correct name for this outfitter. The guides are Top notch and extremely courteous. The knowledge Brad has from countless days of scouting and planning is bar none. We had four hunters and all tagged out with archery tackle in a few days. Very satisfied with this group of guys.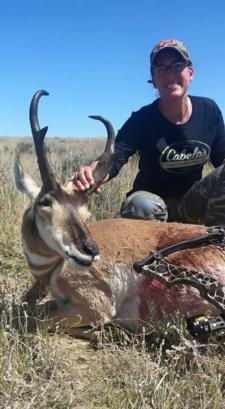 Amy McDonald
Summer 2015 - Ohio
I had a good time and a great experience on my first archery antelope hunt with Brad. We saw lots of good goats, good food, and fun time at camp. Don't overlook these guys if you want a good ,fun,hot goat challenge.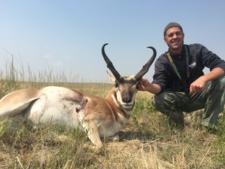 Monte Van Dyke
2015 - Luverne MN
Brad Kooiman of Xtreme Dream Outfitters is the person you want to be out in the field with. His extensive knowledge and scouting of the game your going after will put you in a position to fulfill your dream hunt. He has done it for me for the last four years with my daughter, friends and clients!