Wyoming Pronghorn Antelope Hunts
Xtreme Dream Outfitters specializes in top notch antelope hunts, both archery and rifle. With the population of antelope being higher than the population of people in the state of Wyoming there is never a shortage of excitement and action. Licenses are on a draw system with about a 90% draw success and we also have a option for 2nd choice private land only tag with nearly a 100% success rate.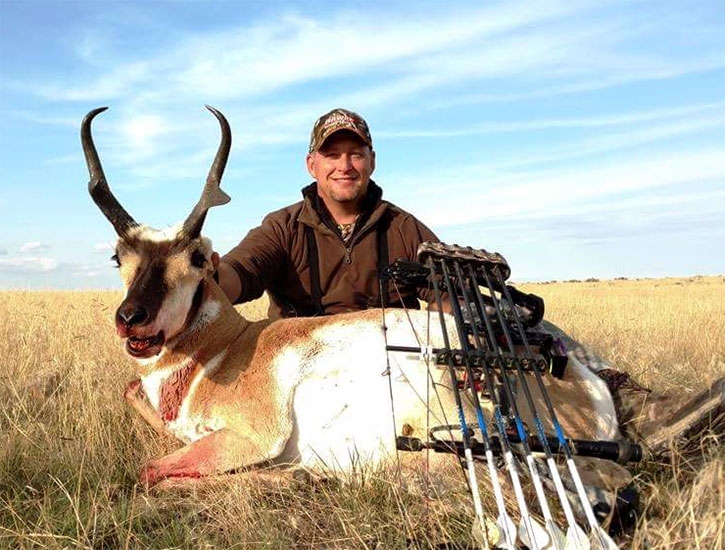 Archery Hunts
At Xtreme Dream Outfitters we offer fully guided archery antelope hunts starting mid August and running through mid September. We have been maintaining 100% opportunity with many of our trophies making the books.
Our archery hunts are usually done by sitting box blinds over water holes and we do our best to keep our shots 20 yards and less with the occasional longer shot. We hunt on multiple ranches on just under 200,000 acres of private ground.
These hunts are fully guided and include food, lodging, transportation to and from the hunting area. We also skin, cape and quarter your trophy for you.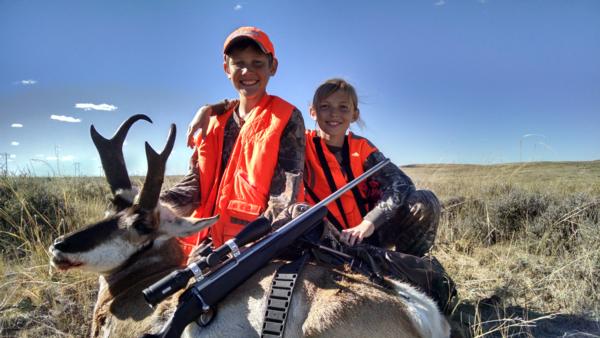 Rifle Hunts
Xtreme Dream Outfitters also offers a top notch rifle antelope hunt that has a history of 100% opportunity. We also hunt multiple private ranches and are permitted and licensed to hunt thousands of acres of public ground.
Hunters can expect to see good numbers of antelope with a great chance to harvest a trophy. we mainly do spot and stalk hunts with the occasional ground blinds hunt. Our shots typically range anywhere from 50 yards to whatever the ability and comfort level is of our client.